New Patients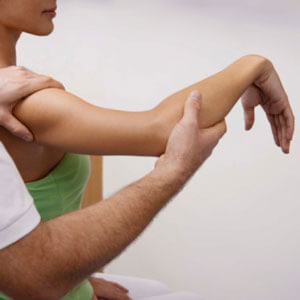 Our practice welcomes you to a relaxing space designed to ensure feelings of comfort and trust as you heal. Whether you are experiencing mild back pain or chronic discomfort that is keeping you up at night, Precision Healthcare Center is here to help you. No case is too big or too small for us to take on. Become a member of our community in just one, simple visit!
New Patients Welcome
We require a one-visit intake process. In no more than one hour, we will gather all the information we need to move forward with an individualized recommendation for care. During this time, we will not only discuss your health history and perform a non-invasive physical examination, but once we have a clear picture of your condition, we will complete your first chiropractic adjustment. Be sure to dress comfortably in the event that X-rays are necessary.
Ongoing Visits
Depending on your needs, regular visits include a brief overview of your current well-being as well as a specific chiropractic adjustment. While severe pain typically requires up to 30 minutes of care, less prominent discomfort can be addressed in 15 minutes or less. Rest assured, Dr. Tejada will only provide care that is right for you.
Your Care, Your Choice
When it comes to your health, Precision Healthcare Center wants to get you out of pain as quickly as possible and will do whatever it takes to help you heal efficiently and effectively. Past your suggested course of care and intermixed take-home education, your care is entirely your choice. Most patients in little to no pain can benefit from a monthly chiropractic adjustment, however, this is not a practice requirement.
Why Wait?
With one life to live, why not live it as comfortably as possible? Now is the time to say goodbye to nagging pain. With our help, healing is around the corner. Contact our practice today for more information about what we have to offer you and how to embark on your journey with us. We look forward to meeting you!
CONTACT US »

Precision Healthcare Center New Patients | (630) 375-9444